Ahead of the Curve




Spinback Indoor Cycling are China's first dedicated indoor cycling studios and the firsts don't stop there.
First studios to introduce magnetic resistance bikes
First studios with monitored metrics
First studios with a multi-screen display and live TV
First studios to offer Wattbike, Olympic-grade cyclist testing
First studios with stages power meter bikes

We like to stay ahead of the game, offering you the latest and best equipment that money can buy.



Find your Groove




At Spinback, we acknowledge that all people are different. Not everyone is born to athletic greatness, but whether you are a first-timer, or an experienced pro, we can cater to your needs.
Our varied range of instructors are encouraged to express their personalities in both music and cycling styles, and our training programmes cater for the absolute beginer to serious cyclist. We guarantee you will find the right mix for you.



Part of the Family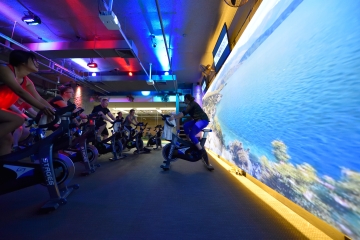 We pride ourselves on our level of personal service and attention to every customer's detailed needs. Repeat customers are the the rule, not the exception.
Customers are not just clients, you will quickly become part of the ever growing Spinback family. We hope you will join us for a community event inside or outside of the studio. We look forward to seeing you soon!