An Introduction to Hypnotherapy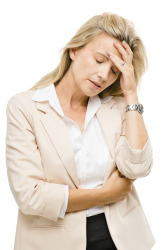 Hypnotherapy has been used to treat a wide variety of physical and mental difficulties over the centuries and yet most people know very little about what it actually is. During hypnotherapy, the therapist verbally guides the participant into a state of deep relaxation so that the full power of his or her subconscious imagination can be directed toward creating positive change. Physical relaxation through hypnotherapy can help to reduce worry, stress, insomnia, and that common state of "overly busy mind."

In this session participants will learn about the practice of hypnotherapy and Christine will guide the group in experiencing a brief hypnosis for relaxation. Participants will learn about what hypnosis is and how it can be used for creating change. Participants will also have the opportunity to ask questions about the practice of hypnosis and hypnotherapy.


Christine Forte is a Licensed Mental Health Counselor (LMHC) from the United States. She has been counseling expats in Shanghai for four years at her private practice, Balanced Heart Counseling. She is also a Certified Clinical Hypnotherapist (CCH) and certified in Eye Movement Desensitization and Reprocessing (EMDR), which is a therapy for processing traumatic memories. She is the president of the Shanghai International Mental Health Association (SIMHA) and a member in good standing of the American Counseling Association (ACA).

Thursday 12th March 0930-1015 at Spinback Fitness B416, Jiashan Lu 98, inbetween Fuxing & Yong Kang Lu. To reserve a space at the presentation, please email Adriana here.